Life
10 unique Valentine's Day gifts you probably haven't thought of yet
Valentine's Day is all about telling the people you love how truly special they are, usually through meaningful gifts — the key word there being meaningful. 
It's why for your loved ones, we highly advise you don't opt for a generic greeting card or the first box of chocolates you find at your local grocery store. If you really want to win major brownie points this Valentine's Day, buy a unique and sentimental present that is sure to wow your partner.
Stuck on where to start? We've compiled a list of adorable, thoughtful gifts for anyone and everyone this V-day, ranging from glitzy jewelry to a pair of sleek wireless earbuds. And to make matters even better, all ten items are also on sale, just in time for the holiday.
Rose Box™ 4-Rose Jewelry Box (Neon Pink), now on sale for $138.99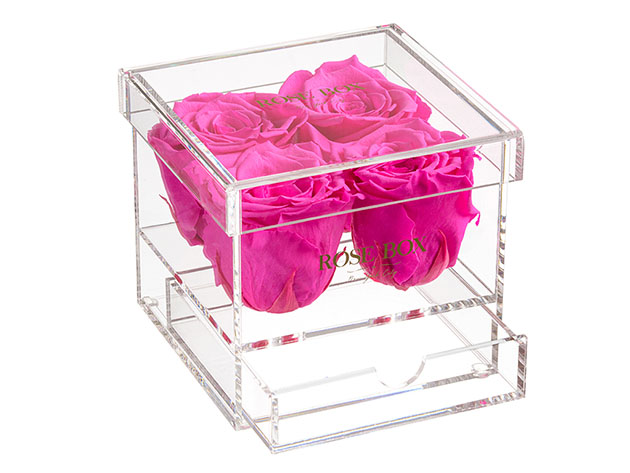 The Rose Box marries together two popular holiday gifts: jewelry and flowers. This jewelry box can display your partner's favorite accessories (or even a new piece from this list), with a vibrant pop of preserved, fresh blooms that will stay good for a fully year without any maintenance.
Genuine Sapphire & Diamond Accent Tennis Bracelet, now on sale for $15.97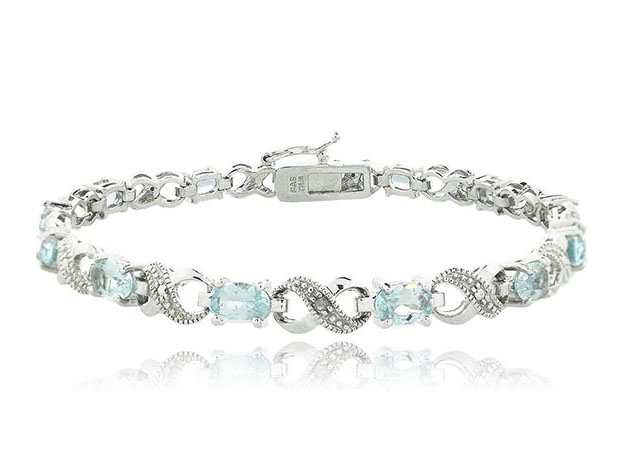 This infinity-style bracelet, covered with stunning sapphires, is a subtle reminder to your partner that your love will last a lifetime. And right now, the accessory is on sale for an affordable $15.97.
Diamond Pendant & Earring Set, now on sale for $39.99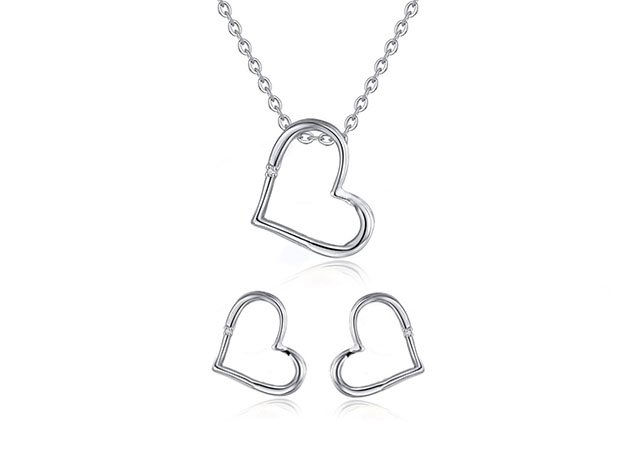 For the person who has your heart, given them this heart-shaped diamond pendant and earring set (which just so happens to currently be on sale for 86% off its normal retail price of $299).
Genuine Diamond Arrow Rose Gold Bangle, now on sale for $34.97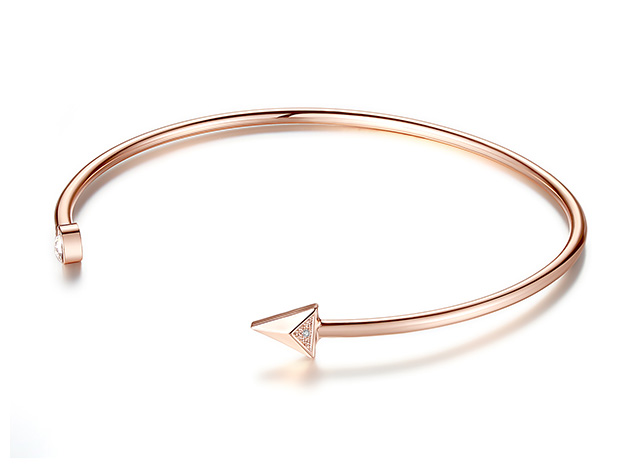 When it comes to stackable jewelry, more is more. For an on-trend addition to your partner's collection of bracelets, consider this rose gold bangle (now on sale for $34.97), which comes complete with Swarovski crystals and a natural diamond.
Fiery Opal Adjustable Tennis Bracelet with Swarovski Elements, now on sale for $8.99 
Tennis bracelets, like this Fiery Opal piece, can take an otherwise standard everyday uniform and take it to new fashionable heights. Plus, this embellished bracelet is also on sale for one of the lowest prices we've ever seen (nearly 96% off its retail price).
Genuine Diamond T-Shaped Rose Gold Bangle, now on sale for $49.97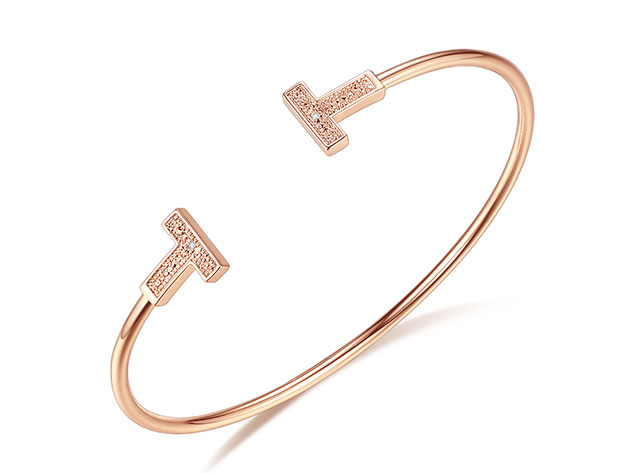 Rose gold has become the jewelry color of choice over the past few years. So this t-shaped bangle, which features rose gold plating and a two natural diamonds, is sure to bring a smile to any fashionista's face this Valentine's Day.
AirSounds Pro True Wireless Earbuds (Matte Pink), now on sale for $34.99 
Valentine's Day is all about finding a gift that suits the personality of your partner. While jewelry may be favored by some, for others, tech devices are a better fit. That's where the AirSounds Pro True Wireless Earbuds come in handy. These have the same features you'd expect of a premium pair of headphones (voice assistant integration, Bluetooth 5.0 connectivity, booming audio), but with an affordable price tag.
Alison Tote Bag, now on sale for $59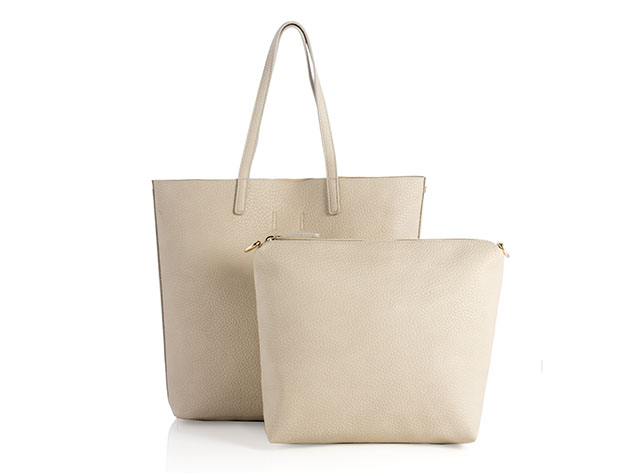 Jet-setters and daily commuters alike will gush over this stylish and roomy textured tote bag, which is perfect for carrying around all the daily essentials, laptops, wallet, keys and all.
Swarovski Crystals Classic 3mm Tennis Choker Necklace, now on sale for $9.99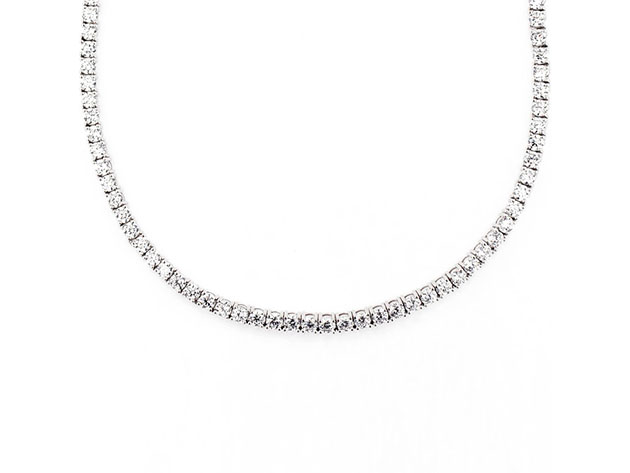 For those who are completely unsure of what to give their loved one's this Valentine's Day, a crystal, gold plated necklace can do no harm. It's new $9.99 price tag (on sale from $199.99) doesn't hurt either.
Me & My Mom's Heart Bracelet, now on sale for $9.99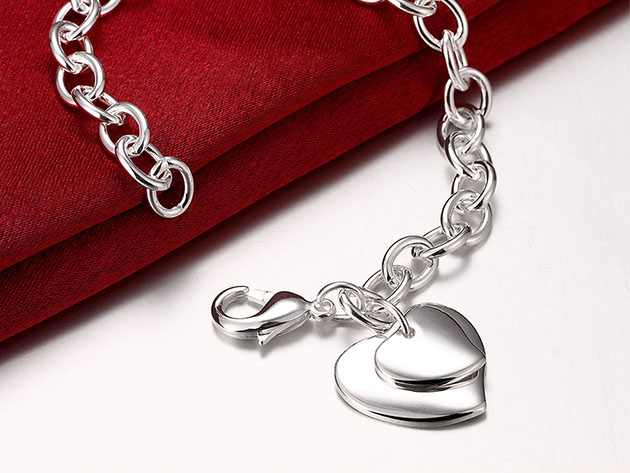 Valentine's Day isn't just for your spouses or significant others. It's about showing appreciation to the most special people in your life, and that includes your mom. And chances are she'll love this elegant and hypoallergenic heart-shaped bracelet. You'll love that it's on sale for 87% off, too.
Prices subject to change.