Home
10 ways to improve your sleep and start your day off right
Aside from the usual tactics like unplugging from devices an hour before bed and avoiding naps throughout the day, incorporating the right products into your routine can help you sleep faster, and more soundly. And hey, we'll do anything to get a solid, eight uninterrupted hours of shuteye.
If you're ready to start your morning sans grogginess, add one (or all) of these 10 effective sleep aiding gadgets to your shopping cart. And because getting a good night's rest should feel luxurious, not be a luxury, all of the products below are also on sale right now. Sounds like a dream come true, if you ask us.
Sable Shredded Memory Foam Pillow with Thickened Bamboo Pillowcase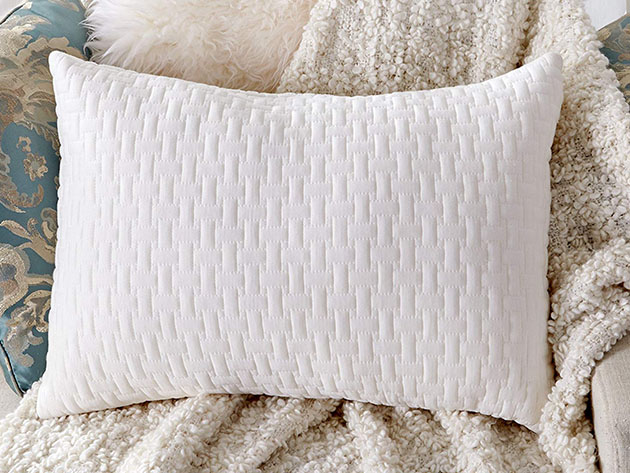 For people who are prone to overheating in their sleep, the Sable Memory Foam Pillow (no on sale for $21.99) was made just for you. Crafted from moisture-wicking bamboo fiber, the pillow and pillowcase duo keeps your body feeling cool, calm and collected even on the hottest of nights.
Corala Premium Weighted Blanket + 2 Covers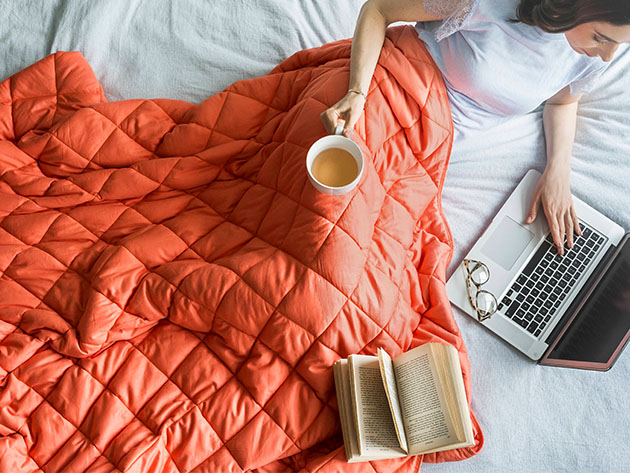 Weighted blankets have been a popular tool to help those with anxiety or restless feelings before sleep feel more at ease. These throws, such as the newly discounted Corala Premium Weighted Blanket, are filled with glass beads and the pressure mimics the feelings of being hugged all-night long.
And when you add the code SLEEPWELL at checkout, you can receive the Corala Weighted Blanket for just $159.99.
Smart Nora: Revolutionary Contact-Free Snoring Solution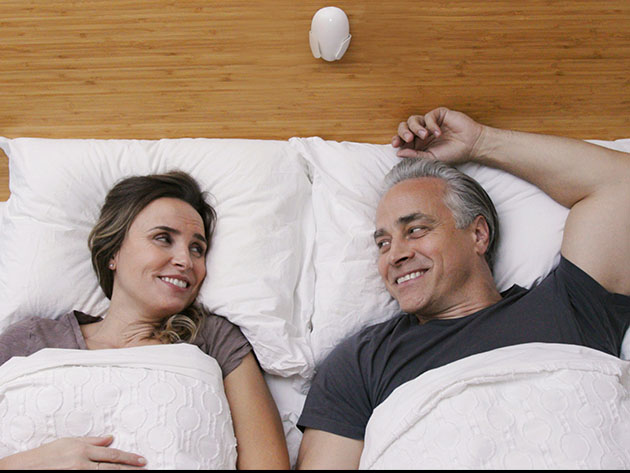 If your partner's snoring is keeping you up at night, giving them (okay, yourself) the gift of the Smart Nora. This contact-free snoring solution is kept under a pillow, and when it detects snoring, it will slowly inflate or deflate the pillow to restore breathing back to normal, opening up airways and stimulating throat muscles in the process.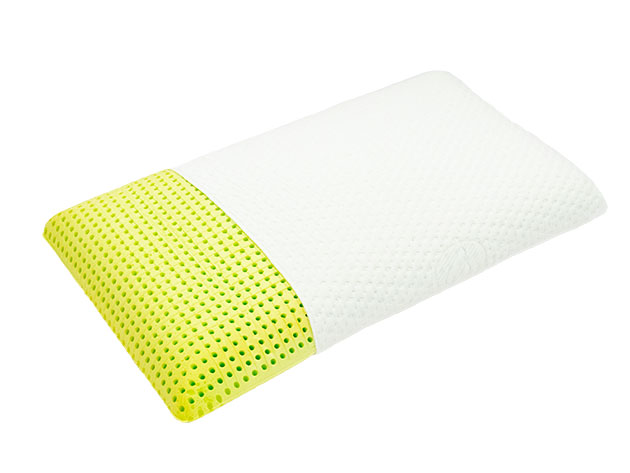 Waking up in the morning with neck aches and pains? The culprit could be a sub-par pillow. Ditch your current bed pillows for the Refresh Memory Foam Pillow (now 25% off), a design well suited to cradle the neck and head to reduce feelings of discomfort for back and stomach sleepers.
What the Refresh Memory Foam Pillow provides for back and stomach sleepers, the Aloe Ice Pillow Gel provides for side sleepers. Not only does this foam pillow provide support to the head and neck, but it's also cool to the touch, making it an especially stellar design for side sleepers who also consider themselves hot sleepers, too.
Dreamlight Pro: The World's Smartest Sleep Mask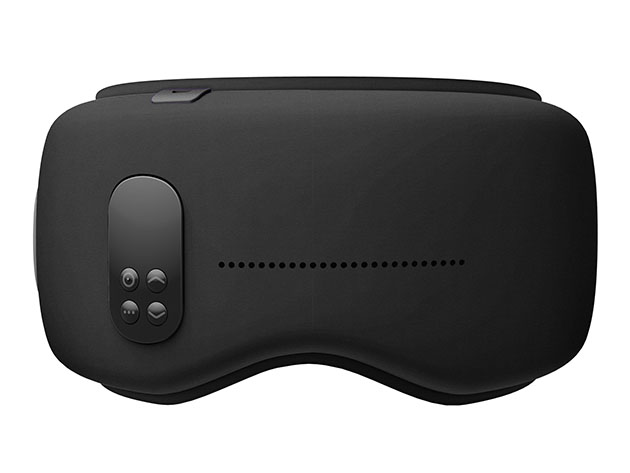 The Dreamlight Pro is so much more than your everyday eye mask. This hi-tech version uses light therapy to helps put you in a calm, meditative state that will send you to sleep in no time. Right now, it's on sale for $100 off its original price tag.
Dreamlight Muse: 100% Light Blocking Cordless Music Mask (Violet Purple)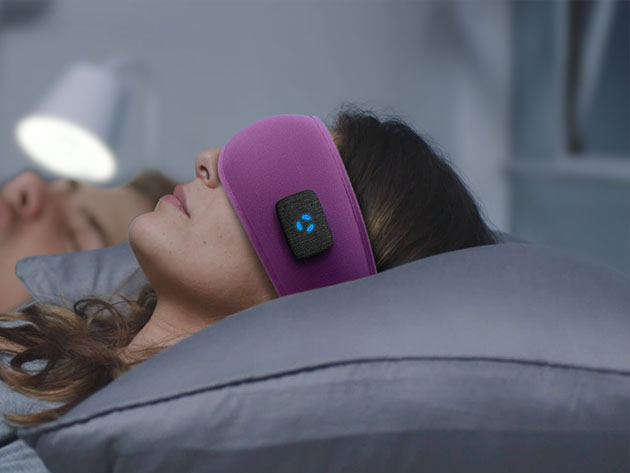 Your perfect sleeping condition is a combination of white noise or background music, paired with a pitch-black environment. The Dreamlight Muse, at 100% Light Blocking eye mask that can simultaneously play your favorite audio content, checks both of those boxes in one sleek design.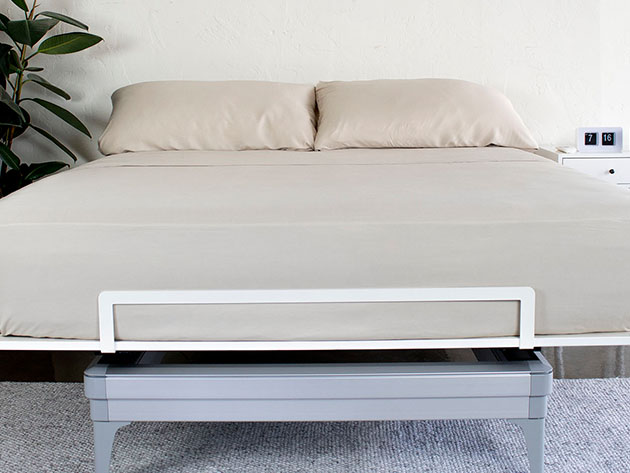 Another bamboo product topping our list is the Yaasa Cream Bamboo Sheet Set. It's made from similar moisture-wicking, sustainable fibers as the Sable Pillow, but in a breathable, three-piece bed sheet set.
Bamboo Comfort 4-Piece Luxury Queen Sheet Set (Silver)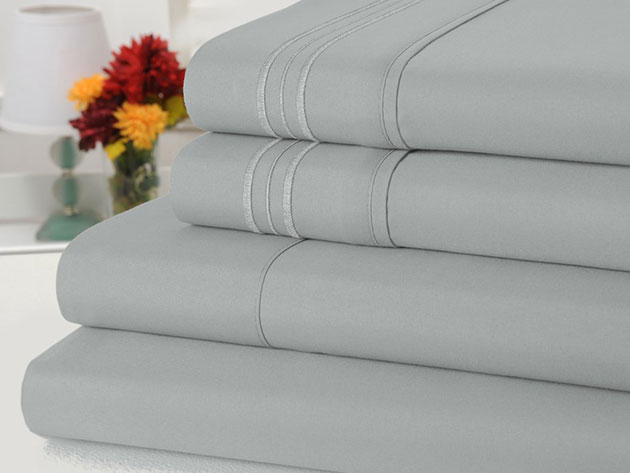 Price alert! This four-piece set of luxurious bamboo bed sheets (which comes in a variety of colors, including an on-trend matte silver) is on sale for only $32.99, the lowest price we've seen yet.
Chevron Comforter 6-Piece Set in Queen (White)
It's not just your bed sheets that could use a hypoallergenic upgrade; your comforter can also carry allergens that could keep you awake at night. Good news is that this premium six-piece comforter set (which comes with decorative pillows, a bed skirt and sham as well) is now 66% off, making the process of replacing your current duvet setup easy and affordable.
Prices subject to change.