Life
12 of the best deals you can score this Black Friday
We'll cut to the chase. It's Black Friday, and you're hoping to score some deals on items that can make your life easier. The list below features products that can do just that, and the best part of all, they're on sale for an extra 20% with the code BFSAVE20. From routers that offer speedy and uninterrupted connection to Bluetooth speakers that let you take music anywhere, here are some of the best deals you can get your hand on during the biggest sale day of the year:
Elevate your smartphone photography with this bundle that includes accessories designed to help you take more beautiful snaps. It nets you a Bluetooth remote control that lets you take photos hands-free, a selfie stick and light that allows you to achieve the perfect selfie, a 3-in-1 lens set designed for creative shots, and more. Get the 11-in-1 Smartphone Photography Accessory Bundle for $19.99 (reg. $129) with code BFSAVE20.
This tool may not look like much, but it's a color sensor that's capable of identifying any color with a quick scan. An in-real-life Photoshop eyedropper, it matches to more than 100,000 brand name paint colors or to sRGB HEX, CMYK, and LAB colors. Get the Nix Mini Color Sensor V2 for $67.16 (reg. $99) with code BFSAVE20.
Capture candid moments or stream videos hands-free with this gimbal that features object tracking tech. Thanks to its built-in AI, it's capable of automatically recognizing your face and following you wherever you go. Get the Robo 360° Rotation Smart AI Object Tracking Gimbal (White) for $29.59 (reg. $129) with code BFSAVE20.
Rated 4.5 out of 5 stars on Amazon, this portable speaker lets you enjoy great music anywhere you go. It packs 12 watts of rich surround sound and DualBass double subwoofers for an unmatched streaming experience. It also offers 100% solid connectivity with Bluetooth 4.2 technology, as well as 25 hours of playtime on a single charge. Get the TREBLAB HD7: Compact 360° HD Bluetooth Speaker for $31.99 (reg. $79) with code BFSAVE20.
An extra screen can do wonders for your productivity, and with Desklab, you get an ultra-portable 1080p screen that can transform your laptop into a fully functional touch panel. It has USB-C, HDMI, and 3.5mm auxiliary ports, allowing you to connect it to your laptop, desktop, phone, tablet, or even your favorite gaming system. Get the Desklab Portable Touchscreen Monitor (4K) for $231.99 (reg. $700) with code BFSAVE20.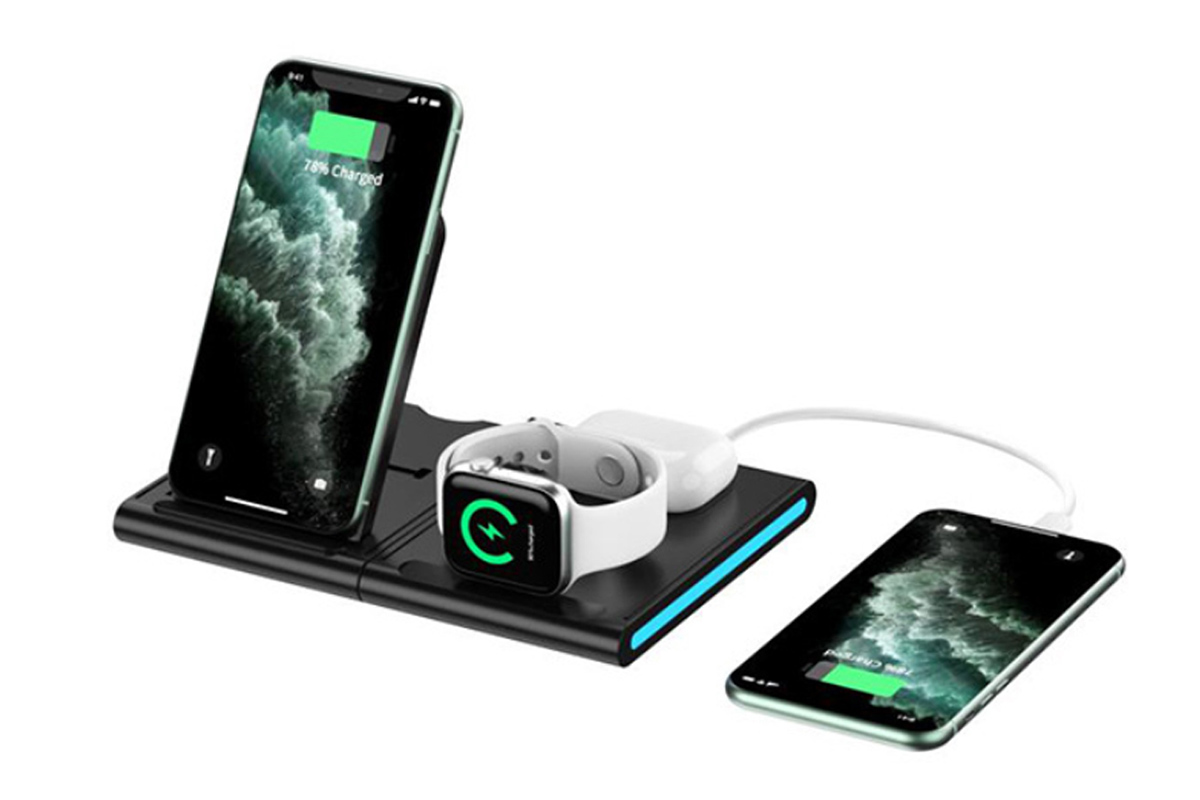 This 4-in-1 charging station is designed in a way that it can function as one piece or independently. When assembled, it can charge 3 different devices wirelessly at the same time and a 4th device using the USB port on the back. Get the Magnetic Power Tiles: 4-in-1 Wireless Charging Station for $31.99 (reg. $99) with code BFSAVE20.
A minimalist, space-saving, yet beautifully-designed lamp, this lighting features soft-white, integrated LEDs that offer hours of customized illumination. With the accompanying remote control, you can shuffle through 16 million+ colors and 300+ multi-color effects to find the perfect lighting that matches your mood. Get the Lamp Depot Minimalist LED Corner Floor Lamp for $56.78 (reg. $149) with code BFSAVE20.
Achieve your fitness goals with this multifunctional smartwatch that lets you track your temperature, blood pressure, heart rate, and blood oxygen level during daily activities. It also covers your step count, calories, and distance, and also notifies you of any call and text message alert, social media notifications, and more. Get the FIT TIMEZ Multifunction Fitness Watch for $22.39 (reg. $89) with code BFSAVE20.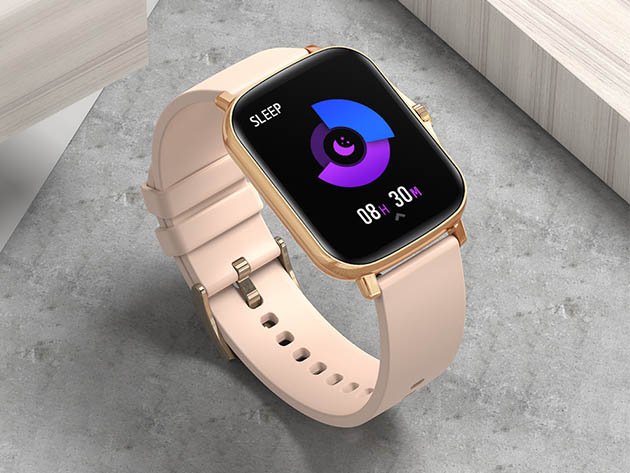 Packing 12 functions in a single device, this smartwatch can track your sleep, fitness, and health vitals. It also lets you check the weather, set alarms, control your camera, and be notified of alerts. With the IP67 waterproof rating, it can handle up to 1 meter of brief immersion. Get the C-MAX Chrono-Max Smartwatch (Rose Gold) for $47.99 (reg. $219) with code BFSAVE20.
Enjoy speedy internet at home with this router that processes data powerfully and ensures your network is always running at its peak. It can connect up to 40 devices wirelessly but also allows wired connections without slowing down your speed. Get the Speedefy AX1800 Smart WiFi 6 Router for $63.99 (reg. $79) with code BFSAVE20.
Love having guests over? This dining set is engineered to bring people together with its innovative table that extends from 18 inches to 10 feet and a bench that extends from 28 inches to 11 feet. When fully extended, it can sit up to 12 guests. Get the Transformer Table Dining Set with Bench & Coffee Table for $1999.99 (reg. $3199) with code BFSAVE20.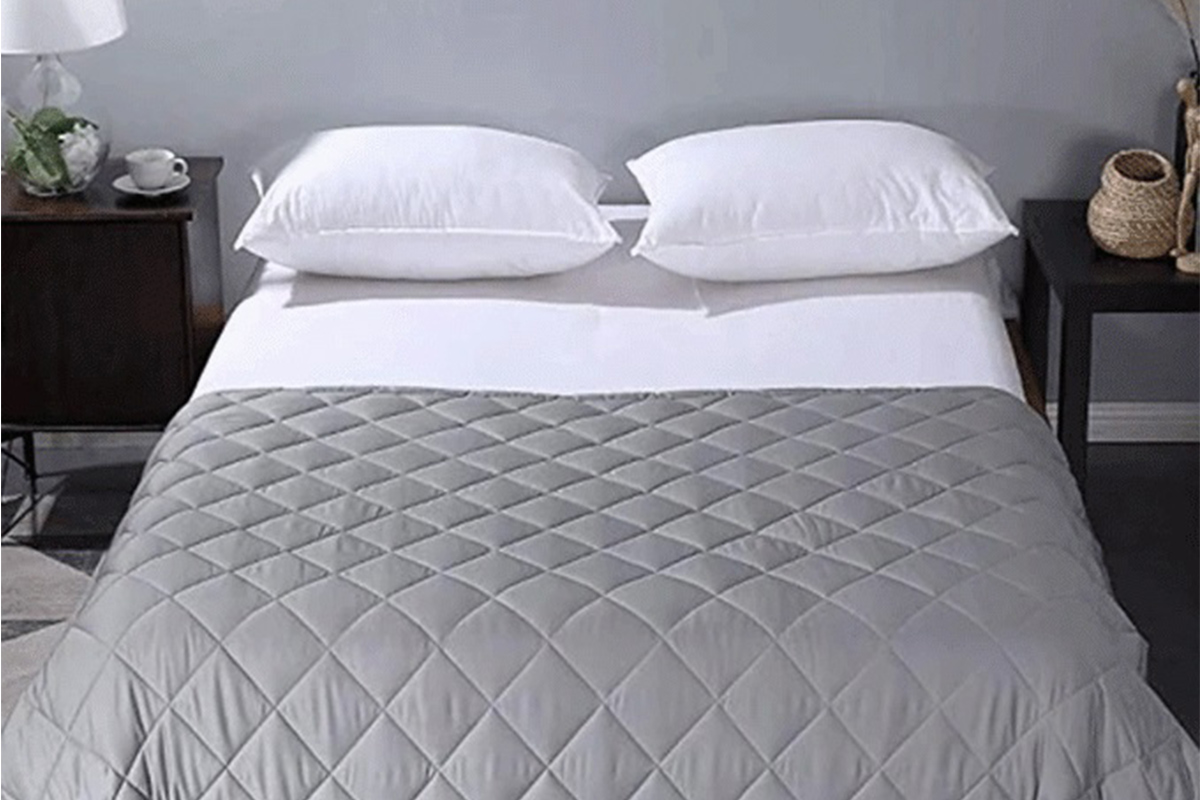 This highly breathable 15-pound queen-size weighted blanket induces calmness by delivering a pressure sensation known as Deep Touch Therapy (DTT). Not only does it make you feel like you're being hugged, but it also promotes a healthy heart rate, circulation, and evokes a wonderful sense of happiness and well-being. Get the Amore Beds 15Lb Weighted Blanket for $65.59 (reg. $129) with code BFSAVE20.
Prices subject to change.