Life
Score an extra 40% off these language learning apps this Black Friday
Want to master a new language? There's an app for that. Then again, not all language learning apps are made—and priced equal. Some may offer quality lectures but cost almost the equivalent of enrolling in an actual language school or hiring a private tutor. Fortunately, there is still a handful of apps out there that can help you learn the language of your choice for cheap. Here are five of them, all on sale for an extra 40 percent with code BFSAVE40.
Named Editor's Choice by Google Play and part of App Store's Best of 2016, Mondly utilizes state-of-the-art speech recognition and AR technology to help you learn your next language faster. It listens to your words and phrases and gives positive feedback if you manage to speak them clearly and correctly. It also features a conversation-focused curriculum, training you to sound like a true native speaker in no time. Get the Mondly: Lifetime Subscription (All Languages) for $59.99 (reg. $2199) with code BFSAVE40.
Rated an impressive 4.8 out of 5 stars on the App Store and 4.7 out of 5 star Editor's Choice rating on Google Play Store, Beelingual uses a listening approach to empower you to master a foreign language. Unlike other learning apps, it shows the same exact text in two languages, side by side. It also functions as an audiobook with a unique karaoke reading feature, so you can follow the audio in the text on both sides. By following original audio recorded by a native language speaker, you'll be aware of how the words are pronounced properly. Get the Beelinguapp Language Learning App: Lifetime Subscription for $23.99 (reg. $100) with code BFSAVE40.
Speakly combines science and computational algorithms to deliver the fastest way to learn a new language. With the help of this combo, it teaches you 4,000 of the most statistically-relevant words of your target language in order of their importance, so you can easily integrate the new language in actual conversations. The lessons also cover a wide range of useful real-life topics, from shopping, directions, socializing, foods and drinks, and more. Get the Speakly: Lifetime Subscription (All Languages) for $41.99 (reg. $399) with code BFSAVE40.
¿Quieres aprender Español? Jumpspeak is an app that is designed around speaking instead of typing, making learning more "natural." With the app, you can engage in fun, interactive Spanish conversations powered by AI, and even receive instant feedback with powerful speech recognition to speak accurately. Get the Jumpspeak Language App: Lifetime Subscription (Spanish) for $59.99 (reg. $299) with code BFSAVE40.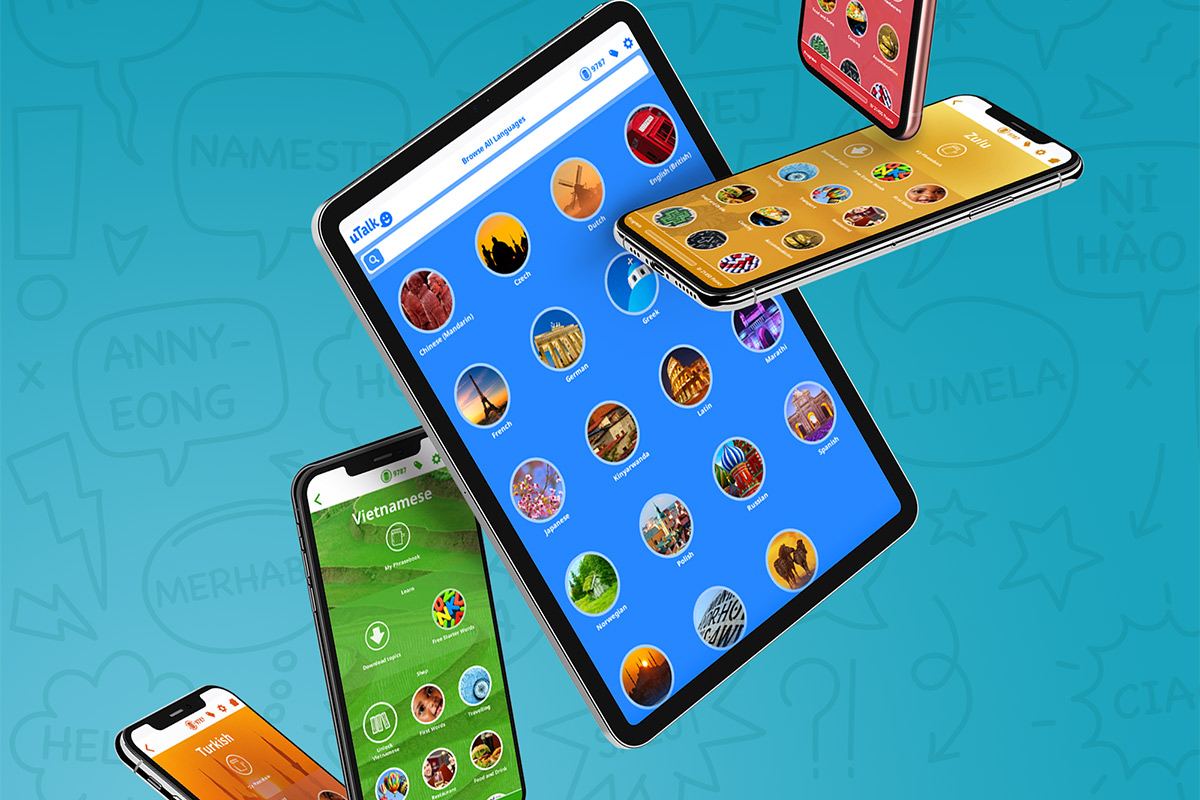 A recipient of The Queen's Award for Innovation and Export, uTalk focuses on helping you overcome the language barrier challenge by helping you learn real, practical vocabulary in a massive selection of languages. You'll get to listen to native speakers and study independently verified translations, so you can assimilate to a new language in no time. Get the JuTalk Language Education: Lifetime Subscription (Choose Any 1 Language) for $11.99 (reg. $59) with code BFSAVE40.
Prices subject to change.