Home
These silk pillow cases are the best thing you can do for your skin
Having a good night's sleep is one of the best things you can do for your beauty routine. Getting a solid night's rest gives your skin the time and TLC it needs to repair itself. And the less sleep you get, the harder your brain has to work in order to overcome it. That means there are less resources in your body to focus on fixing your complexion and battling breakouts.
Turns out, there is a reason why they call it beauty sleep after all.
And while your body does all of the heavy-lifting over the course of eight hours, there are ways you can help speed the beauty process along. One particularly trendy way to help ensure your skin is glowing by the time you wake up, is to invest in a silk pillowcase.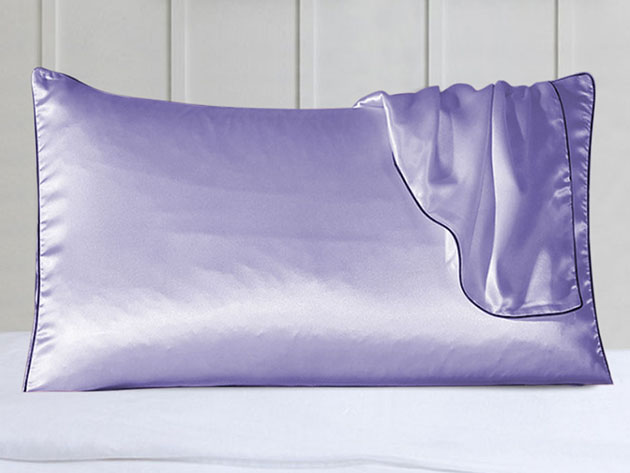 While a solid way to help prevent wrinkles from developing at night is to sleep on your back, it is a concept easier said than done for side-sleepers. For those who tend to sleep on their face (either side sleepers or stomach sleepers), silk gives your face a comfortable, hypoallergenic place to rest. Not only does it help prevent from common household allergens (such as dust mites) from interacting with and causing breakouts on the skin's surface, but silk also helps retain moisture, leaving you with a more supple, hydrated visage and less frizzy hair.
Recent clinical trials also support this notion, with one such study even showing a reduction of pimples for those who slept on silk pillowcase compared to those who didn't.
But the reason why beauty enthusiasts swear by these pillowcases is because they are also thought to prevent wrinkles. Silk, unlike cotton, can slide against the skin, meaning your face won't be prone to constant friction when you toss and turn at night. It's an effective, and non-invasive way to help ensure your face looks young and glowing for years to come. Plus, it does not hurt that silk pillowcases are buttery soft to the touch, too. Between the comfort and functionality, they truly are one of the most versatile items you can have as part of your bedtime beauty routine.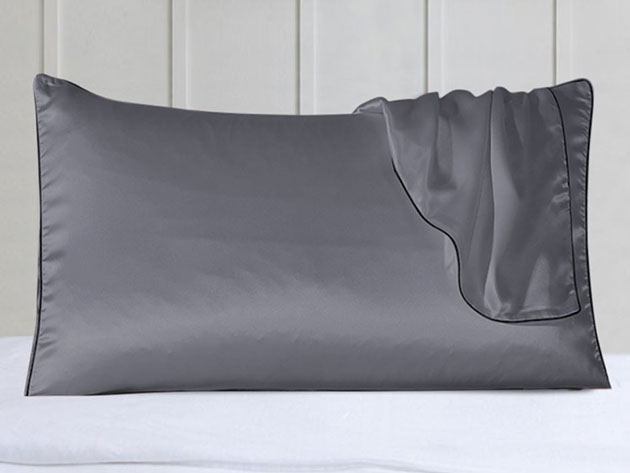 It is important to note, though, that while silk pillowcases aren't the be-all, end-all solutions (you should still invest in skincare and haircare products as well), it its an important piece of the puzzle to get a holistically healthier night's sleep.
The barrier to entry for these types of products is typically the price. And while many silk pillowcases will set customers back quite a bit (typically around $80), there still are affordable options out there. In fact, in many cases they are priced similarly to that of standard cotton sheets.
Take these 100% Silk Pillowcases with Trim, for instance. Currently, a set of two of is on sale for 39% off its original price tag, making it only $29.99. These have all the benefits of any other silk pillowcase (think moisture properties, reducing allergens, keeping hair frizz-free, reducing the look of bed head and preventing your face from developing wrinkles), but they also come with an affordable price tag. They're also easy to wash and maintain, and come with a manufacturer's warranty.
Additionally, they come in six different colors to help suit any bedroom space, including purple, gray, lavender, pink, white, and beige. Each of which also comes with a subtle black trim that is very of-the-moment.
Considering you spend nearly a third of your life sleeping and a whole lifetime with the skin you have, if there's any product worth your hard-earned cash, we think this is it.
Prices subject to change.